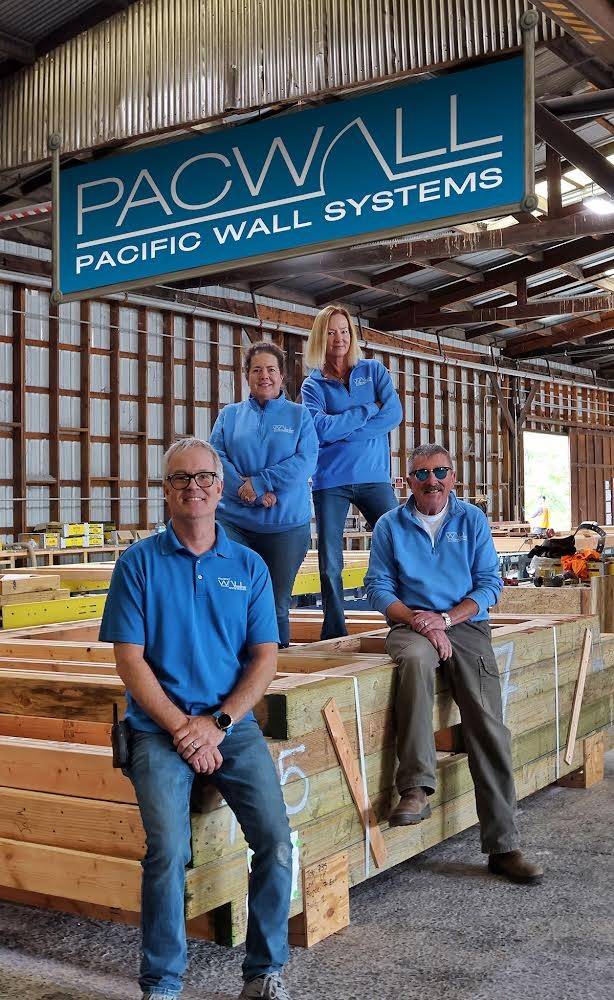 As the housing shortage crisis intensifies across the nation, the need for affordable, efficiently built, single and multi-family homes using sustainable building practices is paramount. Two Oregon companies, Pacific Wall Systems, and Wood Mechanix, have joined forces to meet that challenge through off-site component building that deploys zero waste through best practice business models that also engage the local communities for which they build.
Established in 1978, family-owned wood framing specialty contractor Wood Mechanix is headquartered in Portland and employs a steady workforce of 165 carpenters. When you see a crane in the Portland area, chances are it's a Wood Mechanix project!
Established in 2007 and headquartered in Phoenix, Oregon, Pacific Wall Systems, Inc is a women-owned entity headed up by Konny Knecht, President and CFO, with a team of 90 ranging from carpenters to CAD designers with two manufacturing facilities proudly serving Oregon, Washington and California.